March 12-14, 2018
   

 

Experience the most enthusiastically sought-after, first-class symposium in the industry. Because of it's unique, elegant and advantageous content, abundance of take-home value and high-quality networking opportunities tickets are highly coveted and sell out fast.
December 11

Allocated Ticket Registration Opens
January 17

General Registration Opens
Tickets available on a First-Come, First-Served Basis
Tickets: $799pp 
For all Corporate Members (Bronze, Silver, Gold, Platinum, Diamond levels) allocated tickets go on sale December 11. You will be sent a link, specific to your company, to access registration and purchase your allocated tickets. Allocated tickets must be purchased by January 11; after which any un-purchased tickets will go into General Registration. General Registration opens for Individual & Corporate Members January 17. General Registration tickets are available on a first-come, first-serve basis.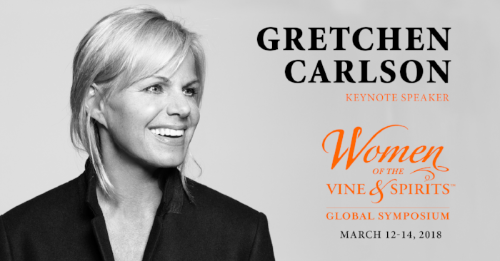 "It is an incredible achievement and we should all be very proud. To think that, two years ago, I was praying someone would show up – I'm speechless," said Women of the Vine & Spirits Founder and President, Deborah Brenner. "Based on overwhelming demand, it's clearer than ever that we have started a movement and together, we can change the face of the alcohol beverage industry."

Catch up on what you missed in 2017!
Watch the Third Annual Women of the Vine & Spirits Global Symposium General Sessions HERE